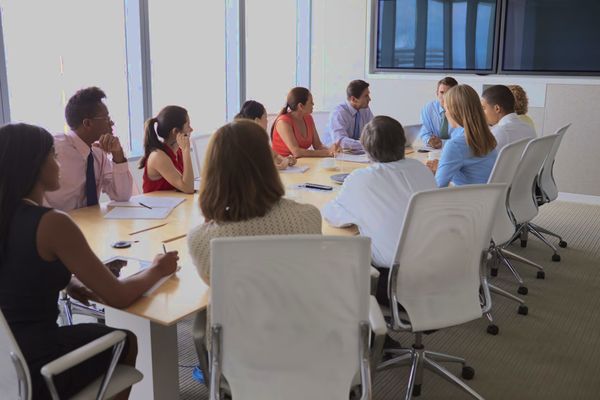 Avalon Provides Students with a Significant Advantage at America's Most Competitive Colleges
Students pursuing admission into America's top colleges most often choose Avalon Admission for three important reasons: Experience, Strategies, and Results. Our experience comes from 38 years in the industry, helping thousands of students get into their dream schools. And we've helped virtually every type of student, from gifted athlete to academic achiever. Our strategies are revolutionary and incredibly effective, and our results are impressive and unsurpassed, with multiple acceptances every year into the most competitive colleges in the world including Harvard, Yale, MIT, UPenn Stanford, Dartmouth, Duke, Carnegie Mellon, and many many more. Simply stated, Avalon is the undisputed heavyweight champion of elite college admissions. Now, we are ready to work with you with a plan that meets every family's needs.
The Avalon Process
Every student engagement begins with a free consultation. Following this meeting, we work with students and families to implement a customized plan that maximizes admission opportunities at elite colleges. We can begin this process as early as grade school or as late as senior year. Starting earlier allows us to create stronger cases for admission, while senior year is when we leverage our decades of experiences to create compelling narratives, as well as rick solid essays and applications. Despite our success, our prices are quite reasonable (see below) and provide options for families to obtain basic or comprehensive services.
Single-Year and Multi-Year College Admission Plans
So much can change during students' primary and secondary school development. One day, they might discover a hidden talent as a viola player or a soccer goalkeeper. Another day, they uncover a passion for physics. Perhaps they have not yet discovered their passions and need more time and support to mature to their full potential. The truth is that every child is like a Christmas tree with so many packages underneath that are yet to be opened. Any one of them can be a life-changing gift.
Avalon's Admission Plans are Flexible, Personal and Professional
Avalon works with families to provide short- and long-term plans for success, with a team of educational industry experts, professional tutors, and skilled counselors to implement it. Because you know your child better than anyone, we leave it up to you to decide the length and scope of each customized plan. While we advise and suggest what we feel are the most appropriate steps needed to accomplish short- and long-term goals, you will ultimately decide which plan fits best for your child.
College Admission Plans for Grade School Students 
WPerhaps "college admission" is a misnomer here, but even at the grade-school level, Avalon has its eyes firmly fixed on the future. Used wisely, time is an important ally that can help students identify, amplify, and exercise their most passionate interests and talents. During grade school, the focus is on mentorship—establishing and strengthening academic curiosity and aptitude, developing a unique pattern of excellence, nurturing an emerging passion of commitment, and fostering readiness to excel at grade level and beyond. Services may also include preparation for the Independent School Entrance Exam (ISEE) if the student is applying for private or test schools. Teaching and applying appropriate study skills, as well as strengthening reading, writing, math, science, analytical, communication, and/or grammar skills is also a common service provided at Avalon. Furthermore, Avalon helps students establish and strengthen a passion for community involvement, improve a natural talent in music, the arts, or athletics, and focus on other factors that the family has identified as a direction best suited for the student. We can even help with video production, music production, artistic portfolios, or talent videos.
Frequently Asked Questions About College Admission Plans for Grade School Students
How Good is the CTY Program through Johns Hopkins University?
There are many great programs out there for grade school students to attend. The Johns Hopkins Center for Talented Youth (CTY) program is one of the most prestigious and helpful. Being accepted into the CTY program is both extremely possible and extremely helpful in providing students with excellent advanced-level classes and talking points on their private school and college applications. Their excellent and wide-ranging selection of classes can help students find or explore a profound passion across a large number of categories including math, science, English, and the humanities.
Learn more about the Johns Hopkins Center for Talented Youth.
Does Your Child Qualify For The Johns Hopkins Center For Talented Youth?
How can you help your tutor be most effective for your child?
The two most important aspects of tutoring are, 1) finding a tutor who is the right match for your child, and 2) working with your tutor to make them as effective as possible. The link below takes you to an article that discusses the second of these aspects.
https://www.avalonadmission.com/blog/how-to-teach-your-tutor
Is grade school too early to be thinking about college?
The process of applying to top colleges is highly competitive. Starting early and keeping your eyes firmly fixed as far down the road as possible is solid advice. Successful college admission is about developing and proving passion, intelligence, integrity, and ability. You could consider hiring a college counselor to guide you beginning as early as grade school, however a full-fledged engagement may not be necessary. Perhaps just some forward thinking advice is enough. Once your child gets into high school, everything he or she does becomes a permanent record. Until then, everything he or she does sets the stage for a highly efficacious record of accomplishments and successes.
Can You Help My Fifth-Grader Get into Harvard?
Strategies for Earning Higher Grades
For those of you with children in grade school, skills, habits, and strategies learned now can have a years-long positive effect. On the contrary, bad habits and strategies left unremediated can become hardened, like cement, forming a weak foundation and leaving the very real possibility that your child may struggle, or even fail, in the years ahead. The difference between good study skills and no study skills can mean the difference between students who are able to control there time and manage their assignments effectively and those who wander aimlessly through corridors of unfinished assignments and less-than-stellar grades. Many students believe that they are not capable of performing at such a high level when in fact it is merely the fact that they lack the organization and techniques that come from understanding their own study cycles, study skills, and strategies. Let us begin by introducing you to five simple, logical strategies to improve grades based on several widely accepted principles of learning.
College Admission Plans for Middle School Students
At Avalon, we start with a vision, develop a plan, and work with families throughout the middle school and high school years.
Avalon Admission's mentors, consultants, guides, and tutors work collectively, seamlessly, to create the best environment for outstanding accomplishments. Avalon's middle school consulting focuses on establishing and strengthening the case for academic curiosity and aptitude, a unique pattern of excellence, demonstrated passion of commitment, and readiness to excel at grade level and beyond. It will enable students to accelerate to the top of their class, establish a record of excellence, a desire for service, and a pattern of passion both inside and outside of school. A customized plan may include mentorship and social support, as well as study skills training, reading skills training, and advanced learning.
Overall, middle school students must stay ahead of the ever-steepening academic curve. Often, plans include identifying the times that students study most efficiently, incorporating that knowledge into an overarching study strategy. Further, previewing material that is soon to be covered in class can provide needed confidence and improved attitudes toward a particular subject, teacher, or class. Preparation for tests and quizzes is also essential, as is providing students with the confidence and public speaking skills they need to feel comfortable participating in class discussions. It will likely also provide for a healthy set of extracurricular activities such as sports, music, work, clubs, and activities that demonstrate a propensity toward social responsibility and awareness, leadership, and personal initiative.
Call us at 800-469-1028, or contact us here: Contact us
Frequently Asked Questions About College Admission Plans for Middle School Students
How important are extracurricular activities for middle schoolers?
For personal and social well being, as well as to establish a pattern for high school involvement and college admission, extracurricular activities are essential. Avalon's plan for middle school should provides for healthy extracurricular activities such as sports, music, work, clubs, and activities that demonstrate a propensity toward social responsibility and awareness, leadership, and personal initiative.
How valuable are gifted and talented programs such as Johns Hopkins' CTY and Duke's TIP?
Programs that identify gifted and talented students are offered through Duke University (TIP) and Johns Hopkins University (CTY). Both programs are excellent in that they may encourage students to explore subjects at higher levels that may not otherwise be available to them. They are not, however, as prestigious as many parents think they are. They are simply good programs that offer many class options for students. Both programs require an admission test for entry, though the required performance levels needed to qualify are quite manageable. Avalon prepares students for the ACT or SAT (Duke) or just the SCAT (JHU), used to identify gifted and talented youth.
Click here to learn about Johns Hopkins CTY Program
How do the college readiness standards evolve from grade school to middle school?
Middle school college and career readiness standards build upon the groundwork laid in grade school by adding a degree of complexity to reading and writing assignments, imparting more responsibility on students with respect to communication expectations, and progressing through more advanced mathematical concepts. Avalon advisors guide progress along five distinct paths: Reading, Writing, Communication, Math, and Science
Are Study Skills Important in Middle School?
Having excellent study skills helps you learn more efficiently and effectively, increase the retention of information, and improve performance on tests, quizzes and essays. The effect of improved study skills can be better grades, much more efficient use of time, reduced anxiety and a much better relationship with parents and teachers. Study skills are a diverse yet synergistic set of strategies that lead to academic success.
College Admission Plans for High School Students
College admission can be a stressful time for families. With as many as a hundred decisions to make regarding college admissions, on everything from classes and activities to essay topics and tests, families often find themselves at odds with each other, or simply stressed out by the whole experience. Fortunately, Avalon Admissions' concierge-level service helps families navigate through this difficult time with much less stress and with a much greater likelihood of success. Under Avalon's guidance, students choose the right classes, the right tests, and the right activities. They learn to nurture recommendations and tailor their decisions to meet their goals.
Successful college admission starts well before 12th grade, so that students stay ahead of the curve, rather than having to play catch-up all the time. At Avalon, students and families get the support they need throughout their high school years in order to maximize opportunities for admission into highly competitive colleges. Because no two students are the same, each Avalon admission plan is personalized to bring out the best in each student and to make them the strongest possible candidate at their top choice colleges. Avalon counselors ensure that students strengthen all the factors that colleges look for, including academics, activities, accomplishments, awards, and personal characteristics such as empathy, curiosity, leadership, responsibility, and honesty.
For many clients, Avalon also assists in planning and completing specially chosen projects that showcase talent, leadership, and organizational skills, and that also serve as proof of ability or passion. We can also help students locate internships and research opportunities.
List of College Counseling Services in 9th and 10th Grade
Grade 9: Ninth graders need significant help seeing the four-year road ahead of them. They need strategic guidance in order to set themselves on an advantageous path through high school. Avalon conducts early discussions with parents and students to identify possible passions and pathways to pursue. With the full understanding that interests may change and develop, providing initial direction allows us to establish a pattern that will continue throughout high school.
Grade 10: Some students need a year or so before finding their direction in high school. Avalon helps 10th graders look back at their ninth-grade experiences in order to build upon strengths and remediate weaknesses. From there, Avalon builds a plan that spans the next 2 ½ years to strengthen the student's case for admission at the nation's most competitive colleges.
By the time many students reach 12th grade, they look back and wish that they had done things differently. For them, it may be too late to build the kind of strong application that top colleges expect from their applicants. But for students just beginning high school, the opportunities are there for the taking. Colleges evaluate each student's entire high school career, from classes and grades to activities, honors, awards, and talent. But that is not all—admission decisions at top colleges consider 25 to 30 factors, each of which contributes to the overall picture that qualifies or disqualifies a student from college admission. Working with students throughout their high school years, Avalon Admission strengthens all these factors, and with eyes focused exclusively on top colleges, dramatically increases each student's chance of getting into the nation's most competitive colleges.
Services in Grades 9 and 10 Include:
Biweekly meetings
Setting up Common App account
Academic support
Creating an initial college list
Providing a long-range admission vision
Implementing a long-range college admission plan
Brainstorming and supervising long-range projects
Identifying contests, awards, and honors
Identifying and recommending extracurricular activities and opportunities
Assisting with applications for extracurricular activities and opportunities
Assisting with identifying and applying for internships and research opportunities
Identifying and recommending summer activities
Organizing college visits
Developing college interest profile
Providing general mentorship
Advising on course selection
Setting up portfolios,
Avalon College Counseling in 11th and 12th Grade
Grade 11: By the time a student reaches 11th grade, they have hopefully already established patterns of excellence that will guide their decisions in 11th grade. These decisions are both academic and non-academic in nature. When the goal is to get into a top college, there is a little room for error. If these patterns of excellence have already been established, Avalon will work with students to strengthen their case for admission by choosing activities that are consistent with, and build upon, the advantageous use of free time and record of intelligent decision making. If they have not yet been established, Avalon will provide guidance that will help students demonstrate their growing awareness of passion and desire to make a positive contribution to their community and to society.
Services in Grade 11 Include:
Biweekly meetings
Identifying contests, awards, and honors
Adjusting the preliminary college list
Beginning college essays
Solidifying a testing and test prep strategy
Providing academic support and course selection
Providing recommenders strategy and assist with brag sheets
Solidifying demonstrated interest
Organizing college visits
Formulating Ideas for college and common app essays
Exploring activities, including summer programs, internships, and research papers
Working on special long-range projects
Creating resumes and portfolios
More
Grade 12: 12th grade is not just the culmination of four years of high school, but of 12 years—all of which have contributed in some way to the process of applying to colleges. Activities and accomplishments surround a central narrative that must be supported through each college application that is created and submitted. Further, a deep understanding of each college's priorities and strategic vision plays a role. In finalizing the college list, Avalon takes these factors into account and provides a list that is both aspirational and realistic. We suggest that students choose far more "reaches" than "safeties," advice that is far different from that which is provided by most counselors. The list below provides some idea of the services that we provide in 12th grade, but rest assured that we do whatever is necessary to maximize each student's chances for top college admission. There is a reason that Avalon's record of success is unsurpassed; we leave no stone unturned to help our students reach and exceed their college admission goals.
Services in 12th Grade Include:
Weekly Meetings
Writing and editing the Common App personal narrative and additional essays
Finalizing the college list
Developing EA, ED, ED-II, REA, and RA strategy
Organizing the completion and submission of applications, including supplemental essays
Standardized test evaluation and strategy
Providing academic support
Recommender identification and brag sheet creation
Solidifying demonstrated interest
Organizing college visits
Preparing for interviews, including mock interviews
Assisting with creation or research papers or summaries
Completing and promoting special projects
Finalizing and submitting resumes and portfolios
A final review of applications
Identifying and applying for merit based scholarships
Timely submission of all college applications
More
Frequently Asked Questions About College Admission Plans for High School Students
What are National Merit Scholarships?
National Merit Scholarships are sponsored by ETS, the Educational Testing Service. They are considered prestigious and definitely look good in the Academic Honors section of the Common App. To qualify, you must earn an extremely high score on the PSAT. Election is based on a Selection Index which is the sum of the PSAT math score and twice the Reading and Writing scores. The qualifying Selection Index varies from state to state. Approximately 50,000 students annually qualify based on their PSAT scores. Of those, one third becomes semifinalists, and 94% of the semifinalists become finalists who earn a $2500 scholarship.
Learn more about the PSAT and National Merit Scholarships.
What are the Best Activities to Choose in High School to Help in College Admission?
Most major universities have many departments that needs students to fill seats. Because this is a seller's market (where colleges are the sellers), admissions officers can afford to accept only the strongest students within each department. Therefore, for example, if you are making a case for admission to an elite college as an economics student, you should not only have strong grades but also a strong list of related activities. The same is true of students applying for admission in virtually any department. The activities chosen over four years of high school should demonstrate passion for a particular field of study.
What are the Five Best and Five Worst Summer Activities for College Admission?
Summer is when high school students can engage in meaningful activities that greatly enhance their college applications. Since college applications contain information about a student's record from 9th through 12th grade, it makes sense to plan advantageous summer activities for the three summers that precede a student's entry into college. The summers after 10th grade and 11th grade are particularly important because many colleges ask students to list these activities.
Conversely, many activities do not help, and may actually weaken, a student's college admission profile. For example, it is great fun to go to summer camp, but doing so will not enhance a student's college application. It is also wonderful for families to travel together over the summer—to see parts of the country or parts of the world. However, summer vacations that are taken purely for fun actually weaken a student's application.
In general, it makes sense to research and enroll in summer activities that will strengthen a student's activity list on the common application and individual college applications. More specifically, it is advantageous to pick summer activities that somehow connect with a student's unique selling proposition—his most important attribute or contribution to society. It also makes sense to pick summer activities that strengthen a student's case for admission into a particular school, department, or discipline. For example, if a student is going to list engineering as his first area of interest, it would make sense to have summer activities related to engineering to bolster that student's engineering profile.
Click here for our list of best and worst summer activities for college admission
Considering an Internship for Summer?
Internships can be valuable additions to college applications, but not necessarily so. Why? The answer is simple and intuitive once you allow yourself to enter the mind of a college admission official. Just as there are varying degrees of meaningful extracurricular activities students can embark upon, there are also varying degrees of effective internships. Click here for the five most important characteristics of a successful high school internship.
Many Colleges are now Test Optional. So, So I Really Need to Take the SAT or the ACT?
Test optional is not the same as test blind. Colleges that identify as "test optional" do accept and consider test scores if you submit them. If your test scores are good, they will help your case for admission. If they are not very good, then by all means do not submit them. The choice is yours, and having a choice gives you an advantage in college admissions.
Click here for more information on choosing whether or not to submit your test scores to colleges.
Should Parents Push their Children Towards High Achievements?
Opinion: While we should not stop pushing our children to strive for better grades, test scores, schools, and colleges, we should not leave behind the other life lessons that will also help our children have and live better lives. These lessons can include leadership, community service, love of music and art, sports and healthy competition, self-respect and respect for others, as well as family and societal values.
Is College Easier than High School?
College is great! However, for those of you who thought that high school was difficult, welcome to another world! Single-chapter reading assignments are replaced by whole-book reading assignments. Two-page papers become ten-page papers. Four minutes to get to a class down the hall has been replaced by 15-minute walks across campus. And, when the rain, wind, snow, and cold weather come calling, you are still expected to arrive on time, ready to listen, to take notes, and to absorb more information than you ever thought possible.
Click here to learn more about the transition from high school to college.
What are the Three Most Important Skills Needed for College?
Reading skills. Writing skills. Study skills. These skills are the means by which you acquire information and then transmit your understanding of that information to your teachers.
What are Some Learning Strategies that will Lead to Better Grades?
Earning excellent grades in high level courses should be the number one priority for all students who are thinking about entering some of the country's most prestigious private schools and colleges. You may think that earning great grades is just a matter of working harder. You might think that by spending countless hours memorizing facts and figures, going over math problems and grammar questions, your GPA will soar to new heights. To a certain extent, you may be correct. Working harder does often translate into higher grades. However, earning grades is not just about working harder; it is about working smarter. And, working smarter involve some basic understanding of how your brain works.
How Can I Find a Great Tutor Who Fits My Child's Learning Style?
Most tutoring is done by individuals with little or no training in the fine art of teaching. Many tutors are actually college students or graduate students moonlighting for lunch money. There is no class a person can take to learn to be a tutor, or to improve his tutoring skills. Often, tutoring services boast about the names of colleges that their tutors attend as if going to a big name college automatically makes you a great tutor. In reality, attending a top college has little or nothing to do with how well you can teach. On the contrary, some of these students are just so smart that learning comes easily to them, so they don't really have a deep understanding of how to help a student who struggles in a particular subject area. It is best to start with a tutor you learned about from a trusted source, or to hire a tutor from a reputable company.
If you are considering an internship as a summer or after school activity, there are a few things you should be aware of. The importance of an internship as a standalone activity has been severely diminished. Internships that serve no purpose other than to take a position on a college application will not positively impact a student's candidacy. In fact, they could have the opposite effect of red flagging an application that is being padded or stuffed by overzealous parents or by concerned students to cover up a weakness. In contrast, internships that fuel a narrative or support an area of interest can play an important role in proving a passion, proving a tendency towards self-improvement, proving a capacity to make intelligent choices, and proving the validity and accuracy of the autobiography that is a student's college application.